Hong Kong Represented in the WCF.
During the month of July the World Capoeira Federation hosted the second of it's online international competition series, the "Joga Bonito – Women's Online Capoeira Solo Competition".
Of the some 36 competitors that joined two of them were representatives of Hong Kong. From Cordão de Ouro Hong Kong Instrutora Zoinho and from GCBHK Capoeira Hong Kong Monitora Kunoichi.
In the first round, Mon. Kunoichi placed 34th with 3461 points and thus not qualifying for the second round. However, Inst. Zoinho placed 24th with 4677 points and thus securing her progression to the second round.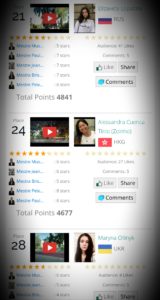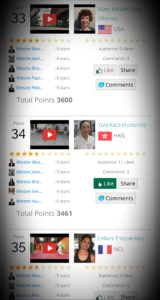 (click the image to to see their videos)
The progression to round two was a bit of a happy surprise for Inst. Zoinho. She quickly put together her second video which after the all voting was closed saw her rank 20th with 5130 points, unfortunately not enough to get her into the third and final round.
(click the image to to see the video)
CFHK is very proud of our two representatives from Hong Kong entering the international competition, we wish you both a great congratulations on your achievements.
We hope that more Hong Kongers will get in and participate in the next upcoming WCF online competitions. Keep your eyes open on Facebook and Instagram for details and get in touch with us here at CFHK to assist you to enter.
cfhk@capoeira.org.hk
+85291974429