Event Postponed in Guangzhou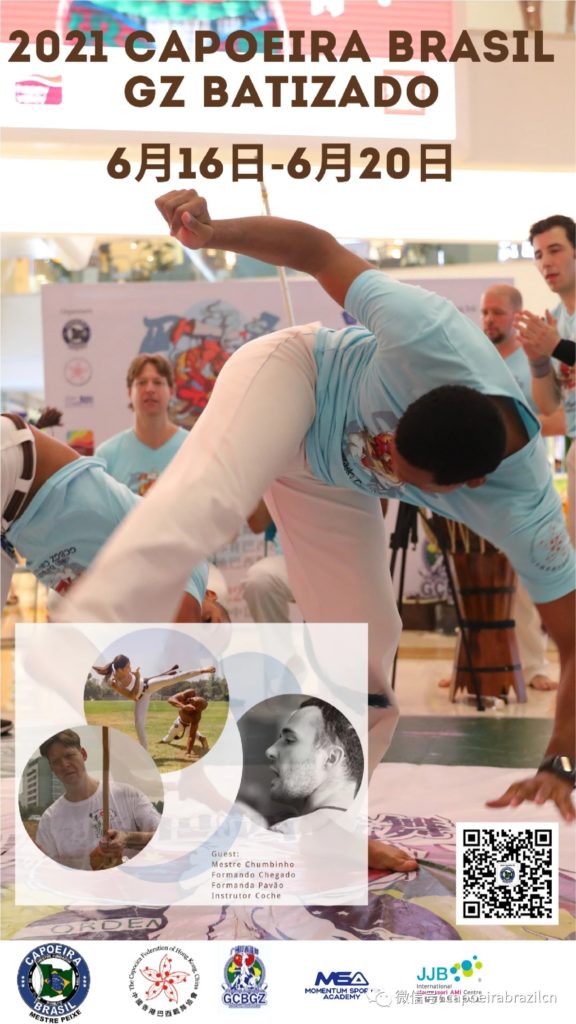 The event scheduled for June 16th – 20th 2021 has now been postponed.
Due to the worsening situation in the GuangDong province of the Covid pandemic, many establishments of sports and recreation have been forced to close down and people have been told to not leave their homes for a period of time.
For this the GCBGZ Batizado 2021 has been postponed to the new date of 21st – 25th of July 2021.
The details have been updated on the events page and can be found here on this link.
If anyone wishing to attend the event would like more details please contact us on email cfhk@capoeira.org.hk or contact the organising personnel directly by WeChat with ID: CapoeiraBrasilGZ
We hope everyone will stay safe and stay healthy to play on another day.
Written by: Daniel Hemsworth
Translated by: Brian Cheung